Organized Housewife Story
My name is Jaime Price, and I started Organized Housewife in 2012 as an opportunity to share my passion for creating peaceful and ordered homes with other wives and mothers. A few blog posts quickly turned into public speaking opportunities, publications, and appointments with clients. As I have reflected on my journey of watching Organized Housewife grow into more than I ever imagined, I am realizing that God has been preparing me for Organized Housewife my whole life.
​My mom stayed home full-time and homeschooled my brother and me through 6th grade. My dad is an architectural engineer who became the general contractor of a mountain golf course in Colorado when I was just a toddler. Their career choices shaped my unique knowledge and experiences that have equipped me with skills to help families manage all aspects of their homes.
My mom was an incredibly organized woman that managed a household with the closest grocery store almost an hour away. Nearly every meal I ate as a child was homecooked, our house was always both tidy and clean, and we frequently hosted family dinners with 30 or more people at an average gathering. I remember helping a bit around the house, but for the most part my mom singlehandedly homeschooled 2 kids while cleaning and managing a household. My mom demonstrated that a home can be neat and tidy, even with small children and many guests, with the right strategies and skills.
My father managed the development of a golf course community in the mountains of Colorado, about 2 hours from the closest city. He oversaw the construction, but also worked closely with tradesmen for a majority of his life and continues to oversee the community services portion of that development. My dad built 3 houses for our family, with the last one during my teen years. I remember talking through the details of the 3rd home he built, helping to design my room and bathroom, and watching as he constructed a scaled model before starting construction. I spent countless hours following him around as he built walls, hung drywall, did electrical and plumbing work and even built furniture to fit within the walls he had built. As I began to own my own homes, my father continued to share his skills with me. We worked together to paint walls, refinish a basement, tile a fireplace in a not-so-easy herringbone pattern, install electrical fixtures and so much more.
For the last 17 years, I have been a busy mom, raising three children and managing my own home. My identity lies first in knowing that I am a child of God, and then in my role as a wife, mom, and business owner. After watching my parents manage and maintain homes my whole life, I have now had the hands-on experience of managing my own busy home for over 20 years. I have lived the challenges of keeping a home clean, ordered, and maintained while balancing the demands of raising a family and running a business.
Although I would never ask anyone to hire me as an electrician or plumber and I would take some training to be on a framing or drywall crew, I have a great deal of practical knowledge about how homes are constructed from start to finish. My first job at 15 was for the housekeeping crew at the golf course community my dad worked at. My next job in high school was for a residential cleaning company. These experiences and skills, along with the last 20 years of running my own household, have uniquely equipped me to help families create order in their homes, keep them clean and work with experts in various trades to properly maintain all aspects of a home.
My home is my favorite place in the whole world. I love being in my home, working in my home, and sharing my home with others. Organized Housewife has given me the amazing opportunity to share this passion for home and family with others throughout Iowa and across the country.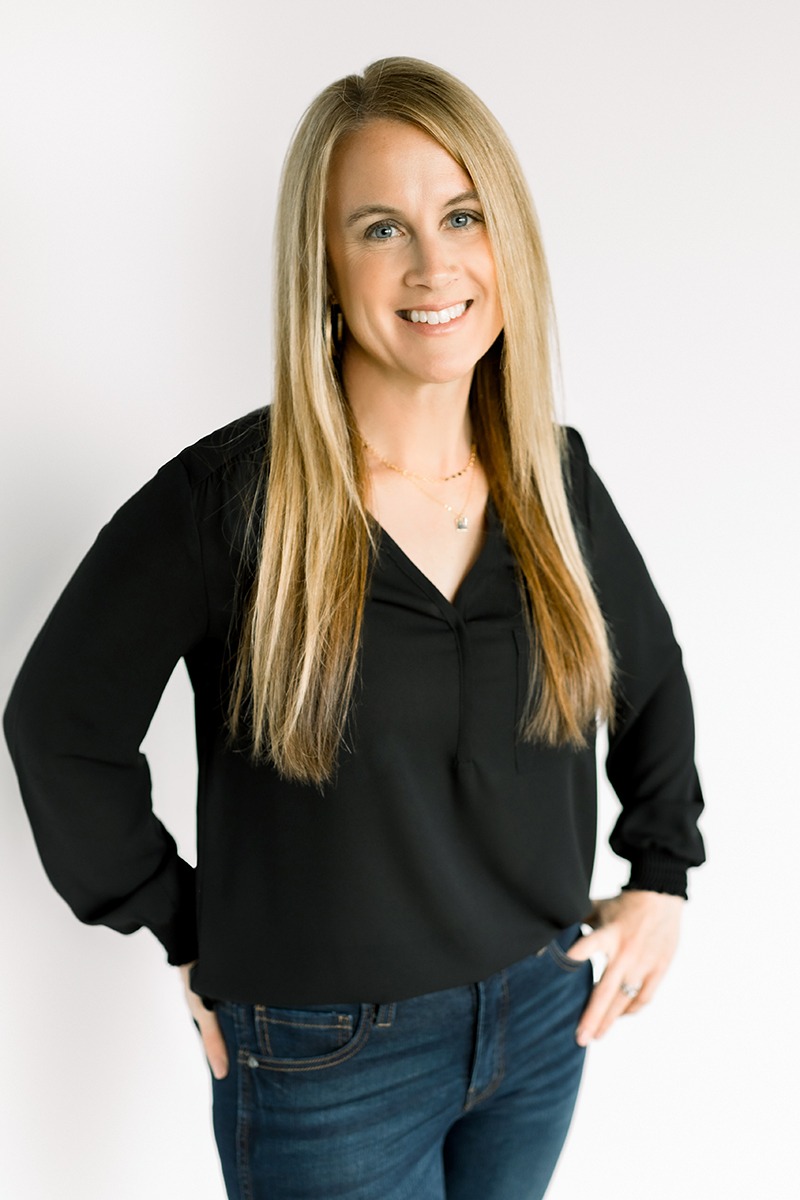 Jaime
Founder, President
My name is Jaime.  I am a child of God, wife, mother of three, and owner/founder of Organized Housewife. Born & raised in Colorado, I moved to the Midwest in my early twenties.  My formal education is a B.A. in Sociology, and Masters in Education.  After my years working with youth in various capacities, I found a great deal of joy in my role as a stay-at-home mom for almost a decade.  My "Three Loves" continue to fill my life with baseball, soccer, basketball, golf, show choir, outdoor adventures, homework assignments, and so much love!  My roles as a mom and owner of Organized Housewife fill most of my time. When not enjoying those roles, a few of my favorite things are spending time with my husband, eating good food, drinking a warm cup of coffee, coaching soccer, doing anything outside, and attending Christmas Eve Church service with our friends who are more like family.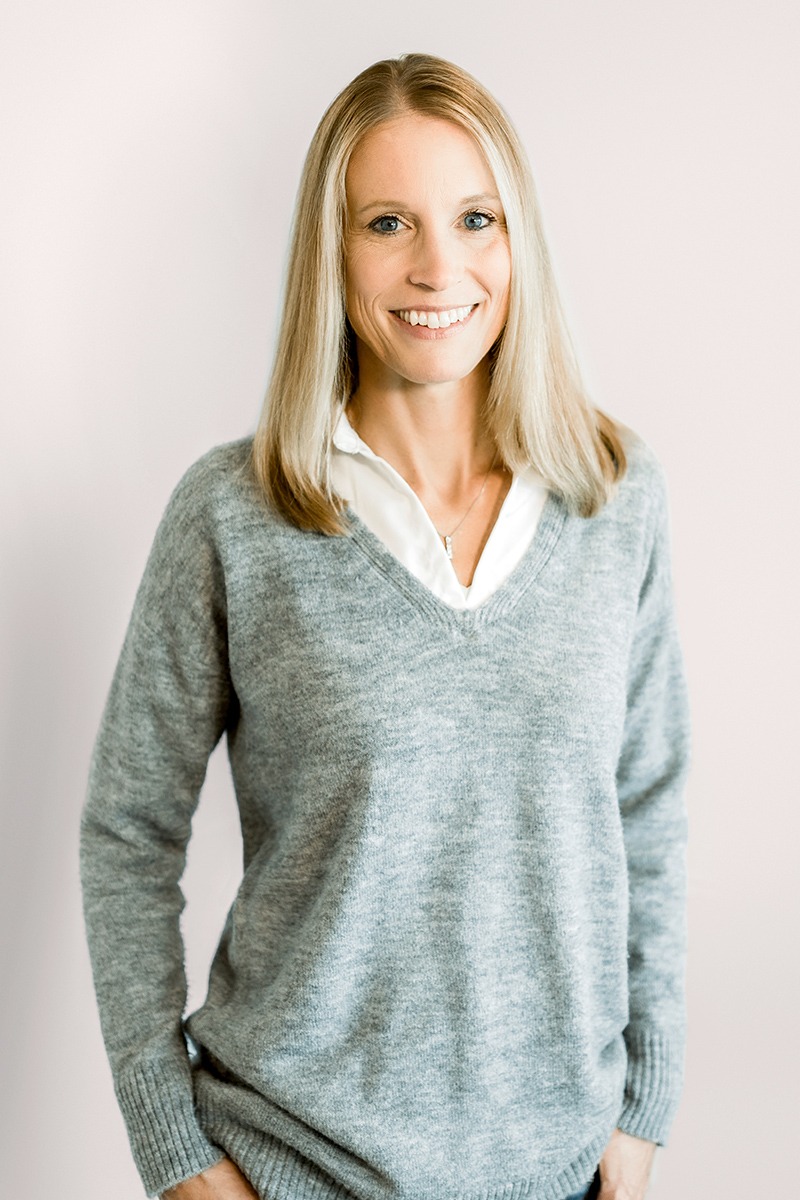 Julie
Home Management Coordinator, Professional Organizer
My name is Julie.  I have a love for God, family, friends, and home.  Given the question…Where is my favorite place to be?  The answer is always 'home'.
I attended Iowa State University for interior design with a passion for making spaces inviting and beautiful.  My story brought me to marrying the love of my life and becoming a mother of two amazing daughters and one amazing son.  This led me into being a stay-at-home mom for several years that I am so thankful for.  During that time we learned to appreciate the simple things of life, growing in me a deep appreciation for the creative ways we can make home a space of beauty and peace.  By incorporating organization, simplicity, and upkeep into our spaces we are given more time to focus on family and quality time together with others.  One of my favorite quotes is, "if you want to change the world go home and love your family." ~Mother Teresa  When our homes are lovingly cared for we have more 'space' to care for ourselves, and love those around us with an active presence. I value the opportunity help you achieve your goals in your home.
Leigh
Cleaning Coordinator, Home Manager
I'm a mom of two human kids (ages 7 and 12) and three cat kids. I grew up in Augusta, Georgia which is on the border of Georgia and South Carolina. I moved to Vermont in 2012 and then to Iowa in 2019. I am passionate about learning, organizing, helping others and bettering the community in which I am connected.  In my free time, aside from hanging out with my kiddos, I enjoy music, dancing, connecting with nature, writing poetry and watching crime documentaries. I truly enjoy working at OH! and improving family spaces to help families make the most of the time they get to spend together. Helping people manage their homes to make their lives easier and more stress free is incredibly fulfilling. I love taking overwhelming spaces for families and turning them into fully functional, useable and enjoyable areas.