I love decorating for Christmas, even though it is a serious project every year!  This year I debated scaling things back a bit, due to our limited plans to host things this year.  However, my kids would have none of that!  They kept asking me where all the usual decorations were and when I was going to get them out.  It made me so happy to know they actually enjoy the decorations – I would have thought the tree and gifts were all they really wanted!
Since my house is coming together with some Christmas cheer! I thought I would share a few things I like to do to make our home look festive without spending a ton of money, or feeling like I am remodeling! 
Here is our mantel for Christmas…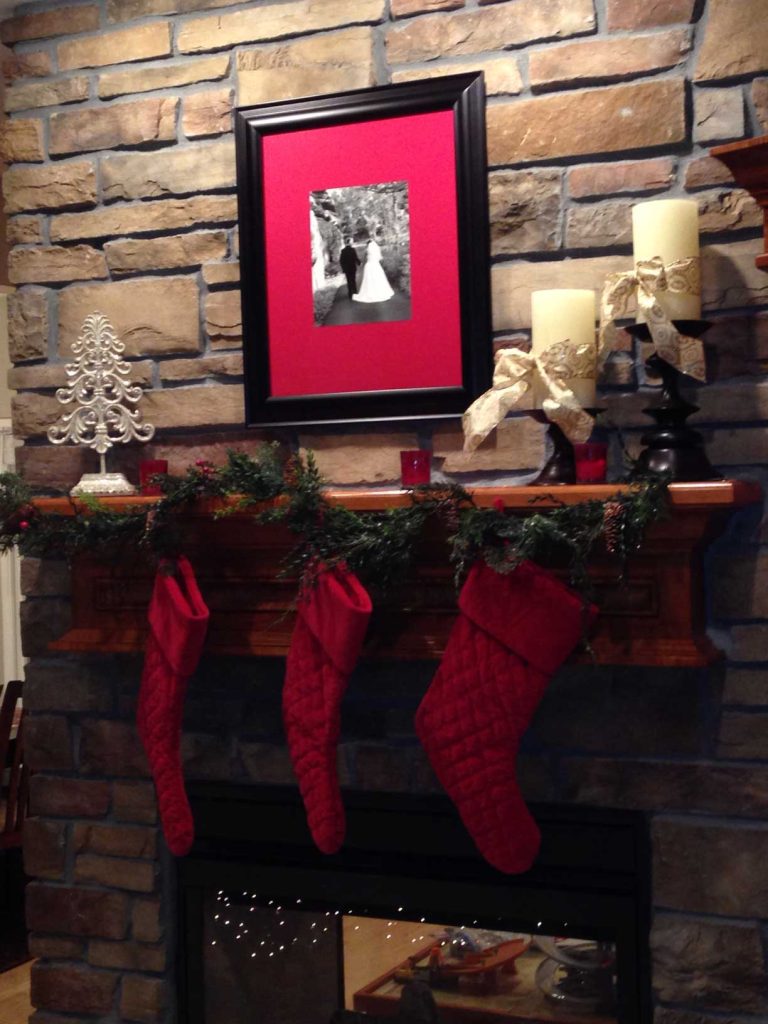 Usually the wedding photo of Jason and I has a white and black mat, but for the holidays I like the cheery red color!  I do the same thing with a collection of photos in our hall.  So – this is how I do it – super easy, super cheap!
Our photo on our mantel usually looks like this…
What you can't see is that under that white mat board, there is a red mat board also…
Our photo is attached to a plain red archival-safe piece of red mat board with double-sided scotch tape.  (which is also archival safe)  The red mat board does not have an opening cut for the photo, the photo just sits on top of a solid sheet of mat board.  This is what makes it cheap!  Hobby Lobby will do straight cuts for $1 each, and you can get a huge piece for less than $10.  I used one piece of mat for all 7 of our frames!  You can also just use an exacto knife at home to cut it yourself.
Here is the photo, adhered to the top of the mat board.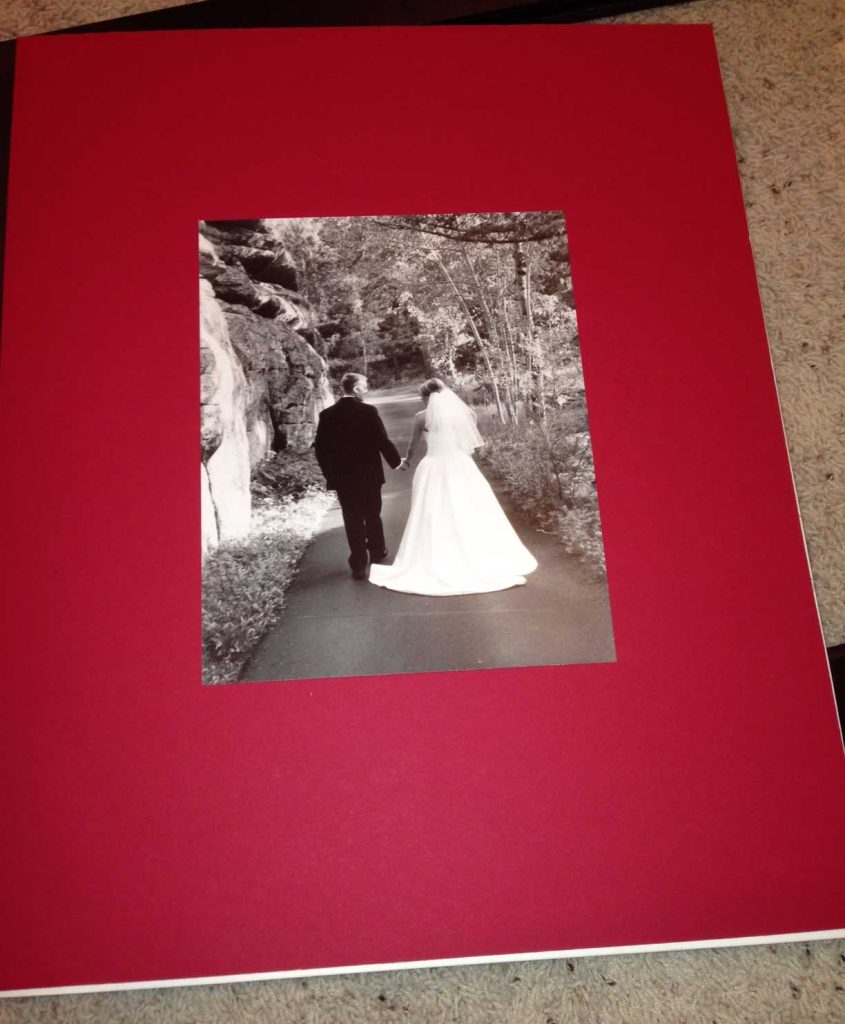 I love how easy it is to simply move the white frame behind the red one, and back again after Christmas.  Both mat boards are always stored in the frame, and it takes less than 5 minutes to switch it out!  Here it is again above our mantel….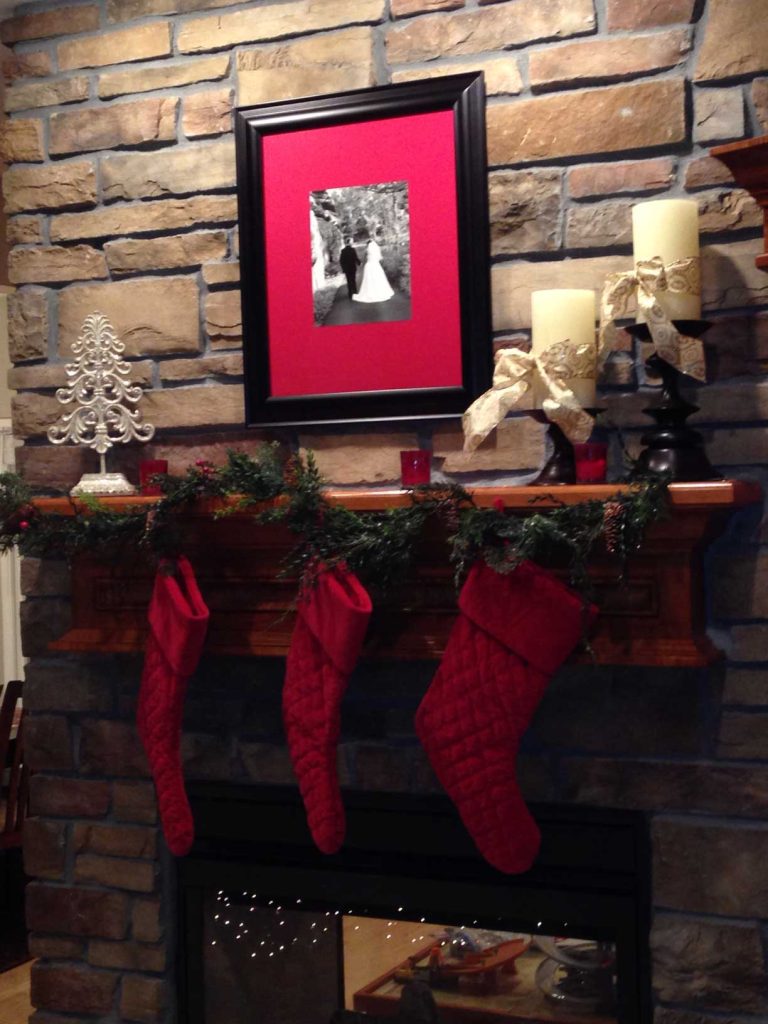 And yes, that is me and my sweet hubby on our wedding day.  We were blessed to be married in the beautiful Colorado mountains!