Before I talk organization, I have to send out a super big THANK YOU! It was a little scary to hit that "publish" button on my first post. It was even more scary to hit "share" and "send" to let you all know via Facebook & email that it was out there! But the last week has been so encouraging! So many of you have posted & shared & messaged & emailed… such supportive words. You have all been such a blessing to me and I hope the posts that follow bless you in one way or another!
I'd like to spend the first few weeks of this blog laying out a foundation for many things to come – with some fun projects mixed in of course. I don't just LOVE! to organize, although I do LOVE! to organize! I love to organize because of the gift that it is. This gift may be as simple as a pretty space, or more significant as it simplifies life and promotes time for the things that really matter.
Yes, a girl who is starting a blog about (mostly) organization, just admitted that organization isn't one of the things that REALLY matters in life. It is about the means to the end: having time and peace of mind to spend my days watching baseball or soccer, taking the kids swimming, grilling out with friends, enjoying family night, or sharing a drink with my love after the house is quiet with sleeping children.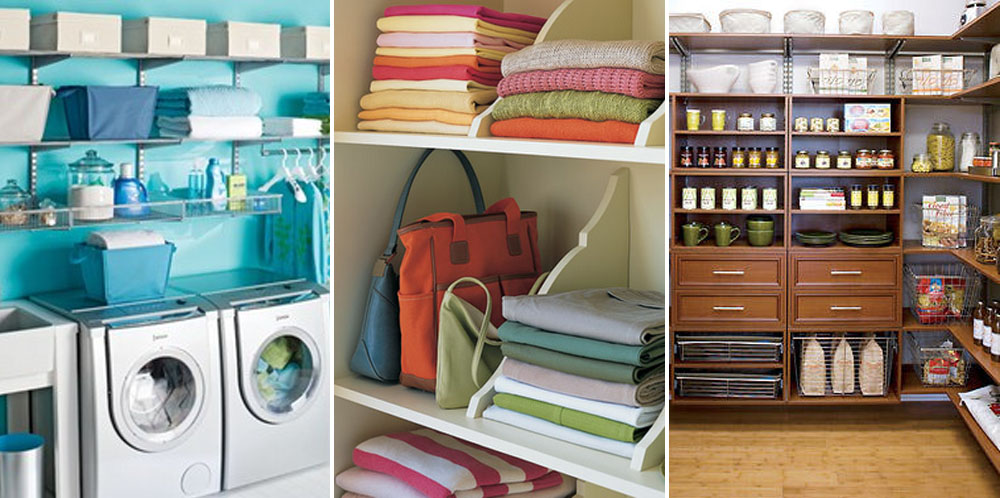 <source>                                        <source>                                        <source>
But really, who wouldn't love one (or all) of these spaces in their home!

I have to pause here and clarify – these photos that say "source" under them, are not in my house – click source to find out where I found them. We'll get to my house pictures soon – promise! But actually, the fact that these photos aren't what my home actually looks like, is kinda my whole point! More on that…
Do you ever see photos like these in a magazine and feel totally inadequate in your ability to organize your home. As you may have noticed, an organized home is very "in style" these days. However I personally (and I may be alone here) find it utterly exhausting to stay "in style". And the reality is, those spaces were "staged" to make a great photo – they don't look like that every day. It seems to me that we all need to be a little more realistic of our expectations of ourselves. I think it is of high value to stop buying fancy boxes, bins, sorters, labels and dividers and get inside your head and heart, before you "organize" any more closets! We need to look at why we want to be more organized before we keep trying to organize…feeling like a failure…trying…failing…trying…failing…
As a busy wife and mother of three that gets butterflies when I walk in the Container Store, I am constantly evaluating why and how I am organizing my home. I want to maintain order -which has time, money and emotional costs and benefits, but it is also a continual struggle for me to not over-organize.
Some of you may be thinking, this lady is NOT for me! Over-organizing is not something I need to read about. But it is the same struggle for all of us – finding a balance in our busy lives and placing our priorities in the right place – in a way that allows us to use more of our precious resources for the things that are closest to our hearts.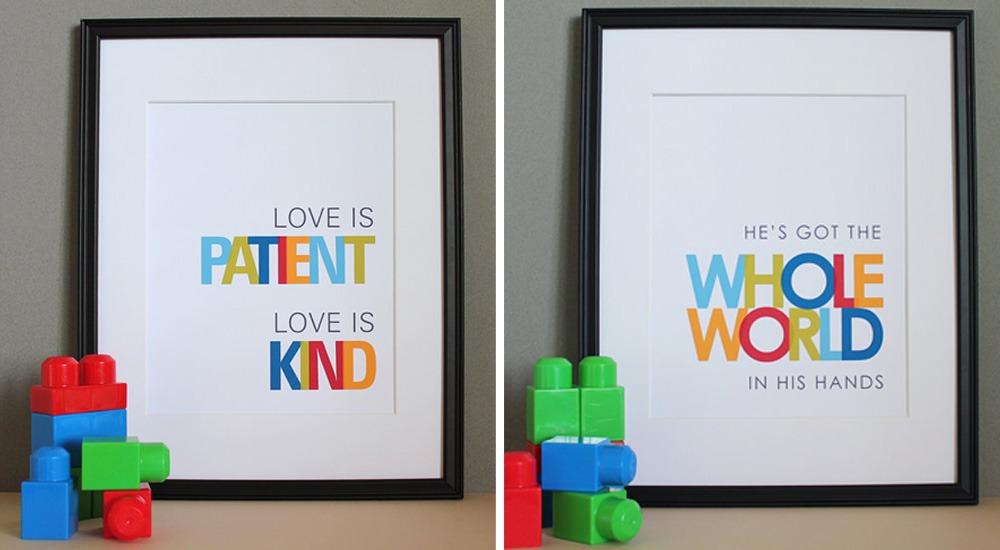 Doesn't this uber cute word art put it in perspective! Love this artwork from Hop Skip Jump Paper.
I don't spend days or weeks organizing my home, I do have 3 young children! I spend 20 minutes here or 20 minutes there, with an occasional hour or two set aside for a larger project. I'll be regularly posting these little projects I take on, sharing my methods and tips along the way.
Here is one fun project I did this summer, that is super simple! Follow this link to to see a little tip on Cord Control!
Over the next month or so of this introductory series, I hope you will continue to join me as I go a little deeper and share the battles in my head and tugs of my heart. I must constantly return to what have become for me "the basics", as I attempt to care for this family and home I have been blessed with in the best possible way I can.
Thanks so much for joining me! Please visit me here again and what fun is it if I'm the only one talking! I'd love to continue to hear from you on Facebook, by email (Jaime@organizedhousewife.com) or comment on my post.